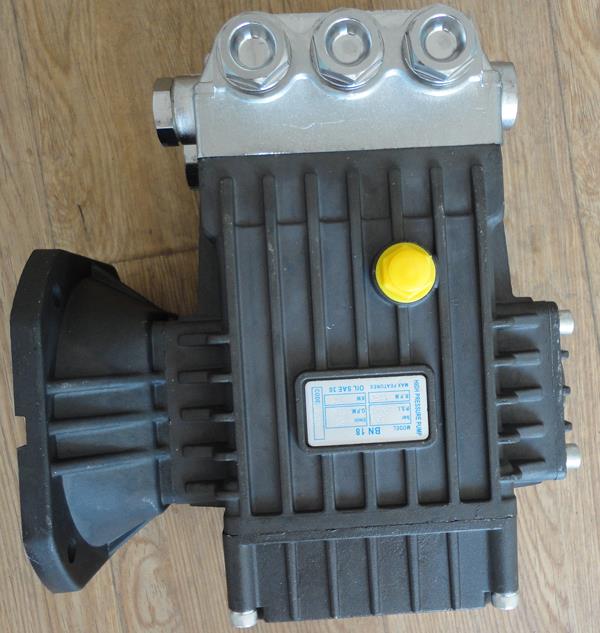 Add to Favorites
Share
Nickel Plate Italy Style Triplex Plunger Electric Pump
Payment

Origin

China Mainland

Minimum Order

1

Packing

Pieces
Product Detail
?

Nickel plate italy style triplex plunger electric pump




The plated steel pump is a standard OEM replacement pump for many popular pressure washer brands, also suitable for max stress for all your tough jobs. It comes with twenty eight millimeter hollow shafts. For more option, you can choose twenty four millimeter solid shaft, to be used belt or gear driven.




Details shown as follows:

Plunger: Precision machining super thick ceramic plunger, longer service life, better durability;

Crankcase: Precision cast aluminum manufacturing, larger heat sink, anticorrosive special process, visual view oil window at double sides and rear cover;

Crankshaft: Precision forging process and heat treatment to ensure that the crankshaft strength, to ensure that the service life and durability;

Bearing: Conical ball bearing can provide more load support, smooth and lower crankcase temperature to ensure the pump running longer;

One-way valve, the seat and spring: The strong valve cage, special structural design, strong and durable, steel material of valve seat and valve stem, extend the service life of one-way valve;

The water seal and sealing sleeve: Continuous lubrication sealing, longer lifetime, with plunger retainer;

Taiwan NAK oil seal: Three oil seal and spring load can well ensure durability and prolong service life;

Plunger: Super stainless steel material, with ceramic tube, making it high quality, at the same time must be sure the safe and stable operation;

Connecting rod: Overall special super zinc alloy material, high pressure & load intensity is higher;




Pictures for reference:

Equipped with a professional factory, Bounche Machinery is one of the leading nickel plate italy style triplex plunger electric pump manufacturers in China. We can offer you the free sample, customized service and the quotation consultation service. Welcome to wholesale quality products made in China with us.
5
YRS
Taizhou Bounche Machinery Co.,Ltd
China
Favorites